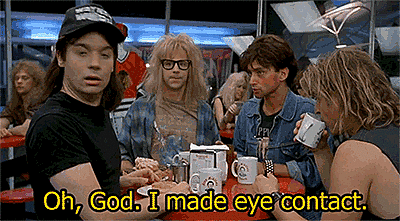 I'm looking for a little bit of feedback today from anyone who has paid for, stood at, and run an expo stand at a conference.  Is it really worth the time, effort and money?
I ask for two reasons:
Last week I popped into the expo stand area of the HRINZ Conference at the Viaduct Event Centre.  It was lunch time, looked good, was well organised and set up well.  I had fun doing augmented reality stuff on Adcorp's stand.  But the overall vibe of the place was…well…dead.  To be fair things livened up slightly when a chute was opened upstairs and the end of a seminar heralded a flood of HR types to come down the stairs and briefly swarm into the vacuum.  But they had about as much effect on the energy of the place as an iPhone battery, and it soon died away again.
I once ran a stand for virtualRPO at a Sourcing Summit and spent most of the time wandering around mingling with people, because people don't really want to come and talk to other people at a stand, do they?
The other reason is this brilliantly written blog post from Matt Charney, Shady Characters: The Performance Art of HR.  I do confess to being something of a Charney fanboy, but this dude can really write, and the truth he speaks is eye-watering in the discomfiture it induces.  He frames his points in a pretty elaborate way in this post, but the observations he makes of the types of HR Tech vendors that forlornly populate the expo stands of America is hilarious.  And yes, I do recognise myself in some of his characters.
So anyway, can any of you readers answer this?  I know many of you have been exhibitors at things like the CIO conference and CFO conference (where Hays and Robert Walters battled and pulled strings to get the spot by the conference hall doors).  Is it actually worth it?  Have any of you got value for money out of this strange practice, or will conference organisers have to hunt for new ways of adding icing to their ticket priced cakes and give up on this seemingly defunct practice?
And speaking of Matt Charney, he's visiting Auckland on 17th November as one of a line up of impressive speakers at the "Sourcing and Social Event" #SST2014.  Click on the banner below to visit their registration page and as you're a reader of The Whiteboard, help yourself to a 10% discount off the ticket price by entering the code RICE:
Finally, thanks to everyone who came to the #RicePowWow last night, good to see some old and some new faces.  As always, good times.  Bring on the next Quarter.