I got something of a morbid, but poignant, reminder a few days ago that this week marks the culmination for me of a decade in the recruitment industry.  The reminder came courtesy of the 7/7 London Bombings memorials earlier this week.  It's been a decade since the worst terrorist attack on mainland Britain and I remember with distinct clarity where I was when I first heard about it.
I'd been living in London for five years but one month before the attacks had moved out to Australia where, after some half-hearted attempts to get a job in sales, had ended up reluctantly accepting a recruitment consultant position with Hays in their Newcastle office.  My first two weeks were to be spent training in the Sydney office, shadowing the incomparable Louise Clinton on the Construction & Property team.  Hays kindly put me up in their reasonably swanky Mosman apartment for the two weeks I was in Sydney and my very first day in recruitment came on Tuesday 5th July 2005.
The first couple of days were spent getting to know the team (actually the first 2 minutes as they quickly hit the phones after saying a perfunctory hello and hasty handshake), learning how to find candidates in Adapt, and calling them up to see if they'd be interested in a Contracts Administration role for a construction firm who were building a new school playground.
Back then, in my first few weeks' in recruitment, the whole process and notion of what we were doing still seemed a quite raw and slightly preposterous way of going about providing services to businesses.  So it was I found myself, at the end of my third day, in a rather formal apartment, slowly warming up next to an inadequate oil heater, eating a takeaway from a peculiar and overpriced Mosman eatery, gazing out at the stunning Sydney skyline lighting up the sky and wondering what the hell I was doing there.  To take my mind off it I flicked on the TV just as the news started rolling in from London.  It was particularly jarring, not just because of my recent familiarity with the locations I was seeing, and the oddness of seeing boring and mundane forms of commuter traffic torn to pieces, but also because my Mum was still commuting to London back then too.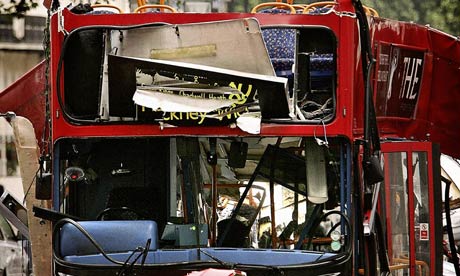 It took quite a while to get through and establish that, whilst she had been on the Underground as the bombs went off, she hadn't been hurt.  It certainly didn't help with my existential ponderings about what I was actually doing there on the other side of the world though.
However, I persevered.
Even back up in Newcastle I remember my first few weeks spent hitting the phones, sending CV's and chasing up candidates whilst keeping half an eye out on other sales positions in the region, outside the recruitment industry.  But then the bug bit me, and it bit me hard.  I made my first placement, a Leading Hand on a mixed residential and golf course project being built by Mirvac in The Entrance, NSW.  The fee I sent for that placement seemed incongruous, and slightly ludicrous at the time, but ever so sweet all the same.  I also quickly learned the vagaries of trying to control the client, the candidate, and the recruitment process as the start date got postponed by a death in the candidate's family, and then further postponed by him breaking his "leading hand" in a bar fight.
But he did start, eventually, the invoice was sent, the numbers were put up on the whiteboard, and I was hooked.
A lot has changed in the decade I've been recruiting.  Fat ties have given way to no ties, and no suits in my case.  The work environments have moved from cubicles, to open plan, from glass and chrome to bricks and wooden floors.  The rise of social media has impacted recruitment in a huge way.  I started recruiting before Twitter was invented, I wasn't even on Facebook until I moved back up to Newcastle, and I didn't join LinkedIn until my second year in New Zealand in 2007 – all three of which I use as a regular part of my sourcing and recruitment marketing efforts now.  Technology has moved on light years.  When I started the Directors who visited the Newcastle office would log in to desktop computers fixed in our office and when we left for the day we would leave work behind.  Now even the most junior recruiters expect laptops and smart phones as part of their offer, and I am constantly attached to my desk through email and my Salesforce App.
What else has changed?  Management styles seem to have shifted from command and control to nurture and collaboration.  Billing expectations seem to have gone backwards, since the days I started and people would stare at the floor, awkwardly shifting their feet, when reporting in team meetings they had billed under $40k for the month.  Cold calling has given way to cold emailing and InMailing, with seemingly disastrous effects to sales effectiveness and productivity.  In-house recruitment functions have forever changed the way agencies work and engage with company hiring managers.
Even the work hard, play hard mentality of our industry seems to have receded.  My first 2 weeks in Sydney were spent going out after work with other recruiters and managers nearly every day, sometimes for client events, other times more impromptu gatherings.  It was the same when I moved to Auckland a year later.  But next week there are free drinks being laid on by JXT, Broadbean, Weirdly and Prominence at La Zeppa.  Apparently there's been 900 emails sent out and only 20 RSVP's so far… Come on, get amongst it, Sean will be there (actually that might not be the best enticement).
But it always comes back to perseverance.  Despite all the changes, and after all the tricks, tips and lessons I have learned in 10 years, it is the perseverance I developed in my first few weeks recruiting that have put me in good stead.  Recruitment is a rollercoaster and, as we deal with two moving targets, this will never change.  If you're new to recruitment and harbouring doubts, just know that this is normal and that it is worth sticking it out.  After 10 years I can say recruitment has been really good to me and it can be to you too.
If you're having a bad week, or a bad quarter, as long as you keep doing activity, and quality activity, then things will turn around.  Sean actually came into the office singing "It Ain't What You Do It's The Way That You Do It" this morning.
Actually not a bad way to start your day running a recruitment desk if you think about it (although a little weird, I'll admit).
The London Bombings are quite a sad way to remember the milestone of 10 years recruiting but there you go.  It has reminded me to reflect on the past decade and I'd like to say a big cheers to all the many awesome clients, candidates, colleagues and business partners I've encountered and worked with along the way.  I love it and wouldn't want to be doing anything else.