The NRL pre-season curtain raiser that is the Auckland Nines kicks off this weekend and a packed out Eden Park will bear witness to some dazzling rugby league skills in the kiwi sunshine (we hope).  For those of you uninitiated in this popular new event that is only in its second year, here is a dummy's guide (yeah I've linked to an Aussie website but for some reason they do "dummy's guides" really well…)
The sudden influx of overseas talent accompanying this event is actually nothing new.  Towards the end of last year net migration to New Zealand hit a record high.  How did all those people know we were about to have such a stonking summer?  Anyway, hats off to them, they made a fine choice, and I must say that in my particular niche of recruiting recruiters I have noticed a noticeable shift upwards in both volume and quality of overseas recruiting talent seeking new lives and employment here in Aotearoa.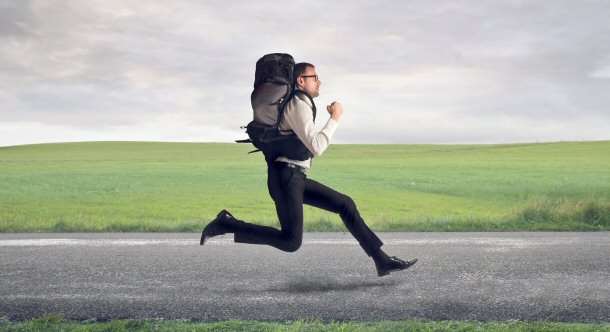 So having helped several clients recently import their own talent from overseas, I thought I'd do a dummy's guide of my own:
Mind The Gap – There's often a long time in between an overseas candidate accepting a role in your firm and actually showing up overly suited and booted with a shiny new briefcase.  Plenty can still go wrong in this period.  Beyond the usual counter-offer threats, there will be tugs on emotional heartstrings as farewells are said to friends and family and the hassle of arranging house sales, new schools and shipping of all the crap amassed over years of indulgent consumerism can be too much pressure to bear.  It's a good idea to keep in occasional touch via social channels or email and make the new hire feel part of what's happening both within your firm and in NZ in general, to keep their focus sharp.  Here's a pretty good example I saw recently:
Thank you for return of signed contract and congratulations .

Trust all is going well with your plans. Immigration certainly is not an easy time as there is so much to do and organize not to mention leaving behind family members. We look forward to your arrival and joining our IT team.

Please do not hesitate to contact myself or …. with any questions you might have .

…. is getting things organized this side for your induction and on-boarding .

Good luck with all the plans and see you soon in beautiful Auckland – New Zealand!
In The House – it's worth explaining to most imported talent that yes, a majority of New Zealand houses are glorified sheds and made almost entirely of timber, and yes they will be paying an awful lot of money for their new shed in comparison to their salary (more on that below).  On the flip side many of them will be used to traffic and longer commutes so will probably be fine with more cost-effective housing further out of town (unless they're 20-something backpackers in which case it's Ponsonby or a CBD tower block pretty much…)
The Visa – naturally a pretty important consideration.  Whilst I'm not here to offer immigration advice, I can tell you it's a lot easier dealing with clients who are "accredited employers" with NZ Immigration.  Out of the 380 employers currently accredited, 10 are recruitment agencies.  7 are listed as "Recruitment" (Hays, Robert Half, Michael Page, Robert Walters, Randstad, Manpower, Madison) and 3 are listed as "Human Resources" (absoluteIT, Kelly Services, Talent 2). If you're not on this list then these guys have a natural advantage over your efforts to attract and employ overseas recruiters.
Getting Down to Business – it's worth working closely in the initial few months on rounding off some of the sharper, more direct, and possibly more belligerent edges of your imported recruiter.  Often coming from larger markets with more fierce competition, it's common for them to happily burn bridges with clients or candidates they don't see eye to eye with, not realising they will probably see them at their new friends' BBQ the following weekend.
Money, Money, Money – you can sometimes get pretty good value out of an overseas import into your team, compared to trying to attract successful recruiters from within the current NZ market.  In many other countries (apart from Australia), base salaries for recruiters are lower with more emphasis put on the at-risk commission component.  This means it's usually less of a shock to the system for them when they accept your offer.  However, they're also usually used to making placements at the 20% – 30% fee level and earning more commission on top.  Once they have settled in and earned their stripes, and the fear of flight risk has gone, it's important to keep a close eye on making sure they are being properly remunerated for their level and performance.  After all, if they're the type of recruiter happy to move their entire life to the other side of the world, they're probably not going to be too fazed about looking for a new firm elsewhere.
One thing is for sure though, they should always be inducted into your business by asking them to perform a new try-celebration-sequence as encouraged by the Auckland Nines comp.  That's pretty much mandatory.
Enjoy your weekends everyone – especially if you're at Eden Park!