I have long bemoaned, in true whinging Pom style, Auckland's lack of infrastructure to handle the rapidly growing population of NZ's largest city. Traffic in Auckland has gone beyond a joke. Whilst the forests of orange cones festooning our clogged arterial routes suggest a significant game of catch-up is being played, the release of the much vaunted Unitary Plan this week means that another 400,000+ abodes can now be built by increasing the density. Building up and out.
By 2040 2.5 million people will call themselves jaffas Aucklanders, many living higher off the ground than they do now, and the hope is for better cycle paths and public transport to cope.  It's a nice dream but I can't see much improvement to current traffic woes for quite some time to come.
The Universe did it's thing recently, as it does from time to time (when it's not exploding in big bangs or forming new galaxies and stuff like that).  I was mowing the lawns on Sunday when a lady in a high vis jacket suddenly appeared. Our household had been randomly selected to participate in a travel, traffic and commuting survey for Ministry of Transport and she was there to explain what we had to do.  The ruse being, I was to carry a tracking device on me at all times for a week, which would log data about my commute, including driving, walking etc, to help identify traffic hot spots, parking problems, traffic light phases not working etc.
How could I refuse?  At least it's clear some people somewhere are trying to work out how to sort this mess out.  So this week I've been commuting like a criminal on parole, electronically tagged to help provide some data that might come in useful.
The trouble is that any future infrastructure remedies will come way too late for many in recruitment.  For the third time in as many weeks I was informed, this week by a client, that they had lost one of their most cherished recruiters to the increasing absurdity of Auckland traffic.
Not lost as in driving aimlessly around the streets of Epsom trying to work out how to get from the airport to the city (which I'm sure must happen all the time to Auckland's newcomers), but just ground down by the 2-3 hours of commuting time every day to get into the city to sit at a desk loftily perched among the CBD's higher reaches to conduct their jobs as a recruiter.
In two of these instances the recruiters have felt forced to find recruitment jobs closer to home as the pressure on our fabled kiwi work-life balance got too out of whack.  The other one has left recruitment all together, despite being a well-respected and high-performing member of our industry.
In all of these instances the employers had tried to make a difference by offering flexibility in hours or days worked but it still wasn't enough of a difference.
This is an increasing trend, no doubt about it.  And it isn't just limited to those of us working in recruitment, of course.  The geographical distances that candidates of ours are willing to travel to attend interviews and potential new jobs is shrinking daily, and it staggers me to think of how much productivity is being wasted by the numbers of workers inching their ways around Auckland's roads every day.
As reports come out that New Zealand's jobless rate continues to drop, access to talent, and candidates willing to move jobs, is harder than ever.  The fact people are less interested in commuting for increasingly long periods, while the bonkers house prices push people further away from Auckland's city centre (also making it even harder to attract overseas talent who cannot afford housing on the salaries we can offer) means the available talent pool for recruiters to target and tap into is narrowing significantly.
It feels to me like we're heading towards stalemate in Auckland recruitment.  Recruiters are having to take longer to actually get to their desks every day, and when there are battling to convince candidates to accept opportunities with clients too far away from their own homes, reducing the number of placements they can make.
In time, we must hope, the impact of the Unitary Plan on housing prices means bringing them down to a level where overseas talent can realistically afford to move their families to begin new lives in Auckland.  And we must also hope that the necessary improvements in infrastructure – roads, tunnels, rail, cycle and bus ways – will be put in place and we can keep commuting times in check.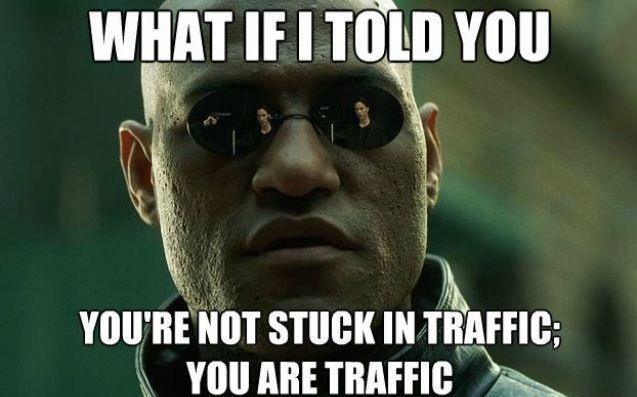 But in the meantime, recruitment company owners and managers must continue to get creative, and expand their strategic thinking, to attract and retain quality recruiters who can likewise do the same with their own candidate base.  Offering a truly flexible workplace is one thing, but still too many firms pay mere lip service.  Consideration will have to also be given to opening up new offices or satellite branches, as the necessity of having all your recruiters congregating in one small patch of CBD real estate makes less and less difference to their actual outputs as recruiters.
As the saying goes:
"… if Mohammed won't go to the mountain, the mountain must come to Mohammed."
Auckland is facing years of traffic pain and gridlock ahead.  Now is the time to work out how to provide a truly flexible working culture and maybe considering new offices nearer to where your staff actually live.